Welcome to the Vanilla World wiki!
Vanilla World is a very unique multiplayer server in many ways. While not technically 100% vanilla, we feel that in order for every player to enjoy their vanilla experience to the best of their abilities, certain plugins are required. We write all of our plugins ourselves and each of our game modes has been made uniquely and specifically to ensure that every player has a unique and enjoyable experience. This wiki will familiarize you with the rules and procedures here at Vanilla World, as well as some general information, tips and fun. Return here for more information about certain things you see on the server.
Latest activity
Recommended resource packs
Additional Elytras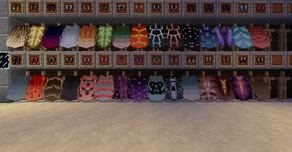 Custom elytras that are visible to anyone. Pick your texture, rename your elytra and off you go!
Additional Entities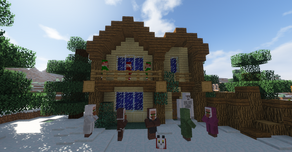 Custom name-based mob textures that can greatly improve your Vanilla World experience. Especially recommended if you're a Community Area member.
Community content is available under
CC-BY-SA
unless otherwise noted.